During the opening session, the AMI2016 delegates heard report-backs from other mining-effected communities from other parts of Africa and the world. National alternative mining indabas are referred to as NAMIs.
---
South Africa represented by Meshack Mbangula
MACUA as capacitated communities in all 8 of South Africas mining-effected communities. With the Economic Justice Network, they ran workshops to inform mining-effected communities of the proposed Mineral and Petroleum Resources Development Act and advocated for greater consultation with community leaders and local government.
On 14 Novemeber 2015, a large march was organised by NUMSA and MACUA which ended with a handing over of a memorandum to the Chamber of Mines. A meeting is taking place of 28 February 2016 to discuss.
While  government is taking the "phakisa" approach in wanting to fast-track mining, MACUA calls for "bhekisisa" or introspection in looking at the way forward.
Meetings with groups of artisanal miners have been set up in order to understand more about their circumstances.
---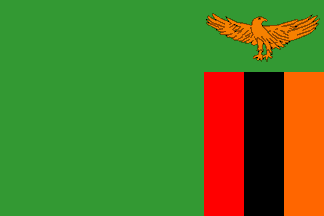 Zambia represented by Felix Ngosa
The Zambian Alternative Mining Indaba or ZAMI has facilitated positive dialogues between civil society organisations, government and mining companies. For four days, six mining companies engaged in dialogue on a number of topics.
ZAMI has also been working with the United Nations Development Programme and is making encouraging strides.
A major focus of the ZAMI has been tax justice and advocacy around illicit financial flows. They are a major supporter of the Stop the Bleeding campaign.
---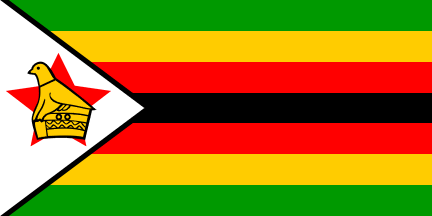 Zimbabwe represented by Shamiso Mtisi
Midlands and Manicaland provincial AMIs and ZAMI held with the theme "Creating Shared Value in the mining sector through engagement with People, Business and Government". The ZAMI boasted over 200 participants made up of community members, government departments, legislators, mining companies, artisanal and small scale miners, civil society, media and faith-based organisations.
Reported results include:
Improved quality of discussions around business and human rights, local content development, transparency and accountability, gender and extractives, domestic resource mobilisation and artisanal and small-scale mining, community share ownership trust.
Participation of the Deputy Minister at the ZAMI –unprecedented hard-talk-community-Minister engagement
The Ministry of Mines; invited ZELA to submit position papers on Mines and Minerals Amendment Bill and Minerals Exploration and Marketing Bill and 2015-2018 Strategic Plan using position from ZAMI;
Communities defending rights- demanding environmental impact assessments (EIAs) and participating in EIA processes. Communities demanding participation and access to information on Community Share Ownership trusts
Communities and local authorities organising own indaba's e.g Mutoko Alternative Mining Indaba-organised by the local authority.
---
Mozambique represented by Fatima Mimibre
Mozambique held it third NAMI, in Mozambique referred to as Nkutano, in June 2015 under the theme "towards a participatory governance, transparent and responsible natural resources in Mozambique. It hosted 140 people (85 men and 55 women) and its main objectives included:
to discuss the situation in the extractive industry in Mozambique
to serve as a space for sharing experience, good practices and new perspectives on the governance of the extractive sector in Mozambique.
---
Botswana by Tswelelang Maswabi
Since 2013, the Botswana Civil Society Coalition, in partnership with NGOs, faith-based organisations and community-based organisations like Mmadinare Community Development Trust, has facilitated capacity building initiatives such as:
Training on mining policies in Botswana
Training on community monitoring for mining activities
Dialogues on the negative effects of mining, with a view to strengthen community monitoring in mining areas.
Dialogue between mining companies, Botswana Government represented by the Department of Mning and local authorities on policy gaps and opportunities for policy formulation.
Annually organised the National Alternative Mining Forum which brings together all stakeholders, including media. This initiative endeavours to mobilise local communities around mining areas, faith communities, wider civil society and policy makers to educate one another on policy issues related to the extractives industries, identify gaps through research, community dialogues and policy forums, influence policy change through high level policy forums with government, mining companies and communities concerned, sensitise the public through public briefs, share experiences locally, nationally and regionally.
---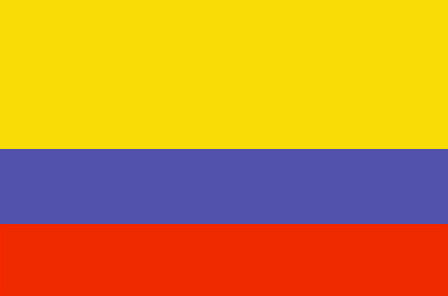 Columbia represented by Johana Rocha Gómez
I want to take this opportunity to clarify that Colombia is just a guest among the African countrie. who participate at the Indaba, and that in our country we do not have an event such this one. We do have some other types of articulation processes, but not like this very one, and we are here knowing and learning from your expirience.
So, having said that, I just want to thank you.
Columbia has been involved in an armed conflict for almost 60 years. The country has initiated peace talks with one of the oldest guerrilla groups in Latin America and now, because of that, there some of hope among civil society in my country. But despite that, Columbia has witnessed an increase in social and environmental conflict over the land, mostly because of the consequences of the deepening of the extractive industry (like industrial exploitation of mining and oil) and this feeds our concern because those are the structural causes of the armed, political and economic conflict.
In Columbia, the way to put this war behind us is through rural communities, especially those who have been facing the impact and damages by the industrial extractive projects and this is taking place by articulations that are now not only local but also national. I would like to highlight how these communities have been using different mechanisms to articulate their initiatives for example:
Popular consultation regarding the opinion of these communities as particular projects and as a way to take part in this decisions because normally these projects are only decided by the government.
Litigation against some of the structural aspects of the extractives policy
Promoting national campaigns to stop the way mining is held today because in Columbia we believe, as you do today, natural recourses must work for people.
Finally, I would like to invite you all to the side event that we are having tomorrow afternoon: "Mining and armed conflict: Do minerals build peace?" Please join us to find the answer together!